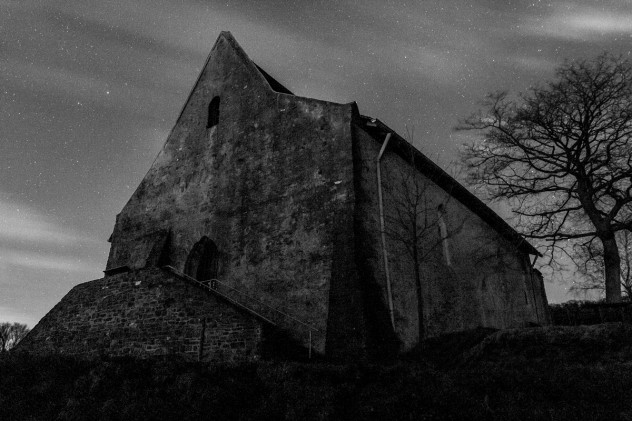 "I claim that noise is not always a bad thing.
…As you might see in this -noiseful- shot, of a very peaceful place."
Dieses Foto entstand bei einem nächtlichen Spaziergang zur Wallfahrtskirche auf dem Bleidenberg. Immer wieder zieht es mich zu diesem wundervollen Ort mit Ausblicken ins malerische Moseltal und weit darüber hinaus. Auch im Studium befassten wir uns im Rahmen des Moduls Bauaufnahme mit der Kirche. Mit Maßband und Klemmbrett ausgerüstet, erstellten wir ein Aufmaß des geschichtsträchtigen Ortes.